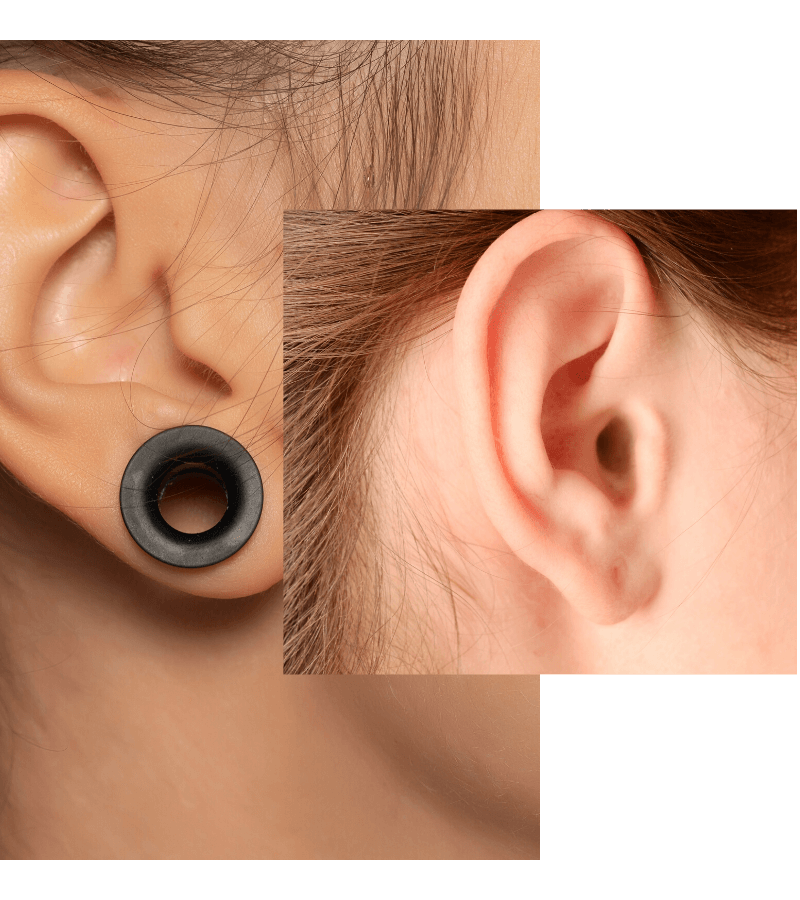 Sometimes stretched earlobes can split – a split earlobe repair is a common procedure, It is done under local anesthesia and is a relatively simple procedure.
A fatter looking ear lobe can also be reduced in size, making your ear lobes look smaller & thinner. The shape and size of the lower part of your ears, specifically your earlobes, contributes to the overall aesthetic of your ear. Reshaping and resizing your earlobes is easily performed with ear lobe repair procedure.

Talk to an expert
We can support you in your approach and offer you a solution adapted to your needs.