Meet
Dr. Geneviève Ferland-Caron
Our leadership, lead by Dr. Genevieve F-Caron, is dedicated to best practices individually tailored to our valued patients. Taking into account that Dre. F-Caron has completed a fellowship in world-leading reconstructive surgery and study of scar tissue, the attention to detail in overseeing of operations and procedures is ensured to give our patients peace of mind as they undergo the services available.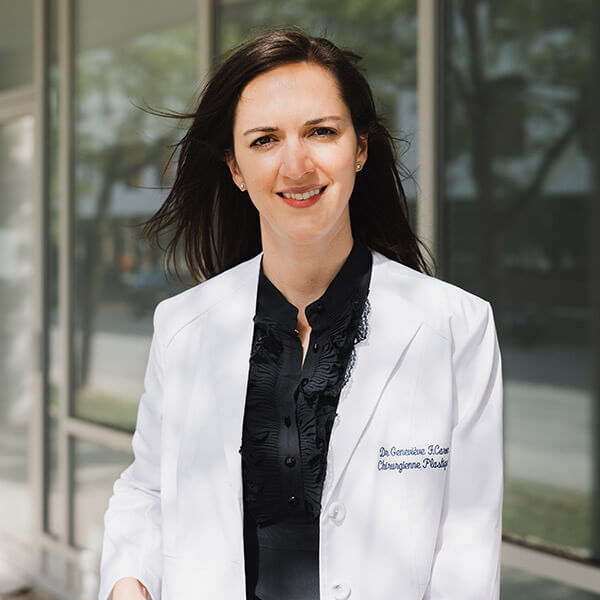 Dr Geneviève Ferland-Caron is a specialist with a diploma in plastic surgery and a specialist in intimate female surgeries. During her medical studies at Laval University in Quebec and after 2 years of over-specialization in Western Canada with internationally renowned surgeons in reconstruction and the study of healing (Dr E. Tredget) and in cosmetic surgery ( Dr E Hall-Findlay), she decided to practice in Montreal.
Dr F. Caron participates and presents at several congresses worldwide and is a member of several associations.
Canadian Society of Plastic Surgeon (CSPS)
Association of specialists in plastic and aesthetic surgery of Quebec (ASCPEQ)
Royal College of Physicians and Surgeon of Canada (FRCSC)
Canadian Society of Specialists in Laser and Aesthetics (CLASS)
Of 313 Plastic Surgeons in Montreal. Top rated MD doctor!
Book a Consultation
To book a consultation, please fill out the form below.