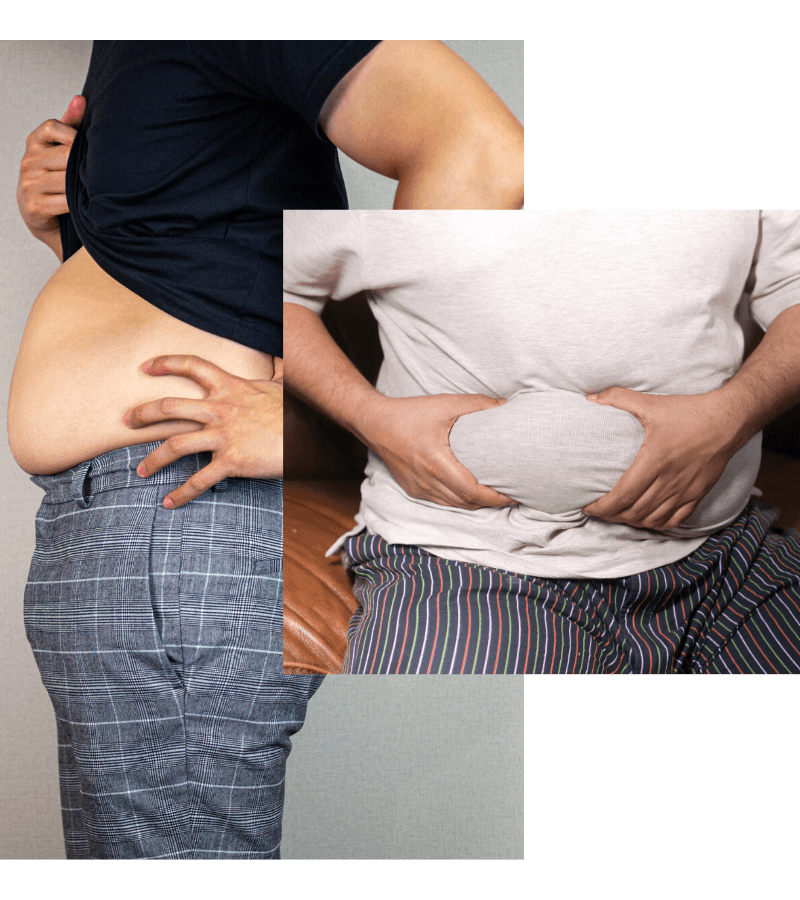 Tummy Tuck for Men
A male tummy tuck, also known as a male abdominoplasty, is a plastic surgery procedure to remove excess skin and fat from around the midline to help men achieve a smaller, more toned waistline. By removing excess skin and fat, this procedure also helps reduce the appearance of loose skin or sagging skin around the abdomen, for a more youthful and toned physique. 

Male Abdominoplasty – The Procedure
A male tummy tuck is a cosmetic surgery procedure that removes excess fat, including intra-abdominal fat, and removes excess skin from the abdominal region. At the same time, this procedure can correct separated abdominal muscles to restore a flatter, firmer and more youthful abdominal area. This is done by separating loose abdominal skin from the abdominal wall, repairing abdominal muscle widening, and then pulling down and repositioning the remaining skin to create a smoother appearance. Although performed under general anesthesia, male tummy tucks can be performed as an outpatient procedure.
Male Abdominoplasty Surgery – Recovery Process
Depending on the scale of the procedure (mini tummy tuck vs full tummy tuck), the average male tummy tuck takes two to three hours to complete, although this will vary depending on the extent of the surgery. Recovery times also vary, but most men take approximately two weeks before they feel comfortable returning to work and their normal activities.
It is important to follow your surgeon's detailed post-operative instructions carefully during your recovery period to minimize the risk of complications. It can take up to three months after this cosmetic procedure for the final results to be realized.
Speak with an expert
If you have any questions about a male tummy tuck surgery that has not been covered on this page, whether they relate to pricing or concerns about scarring, excessive bleeding, swelling or any other topic related to tummy tuck surgery, do not hesitate to contact us.
We support our patients every step of the way on their journey to enhancing their natural beauty.
If you want more information about other tummy tuck procedures or if you want to know if your tummy tuck can be combined with another procedure, such as additional liposuction or panniculectomy, our team will help you find the best solution for your goals.