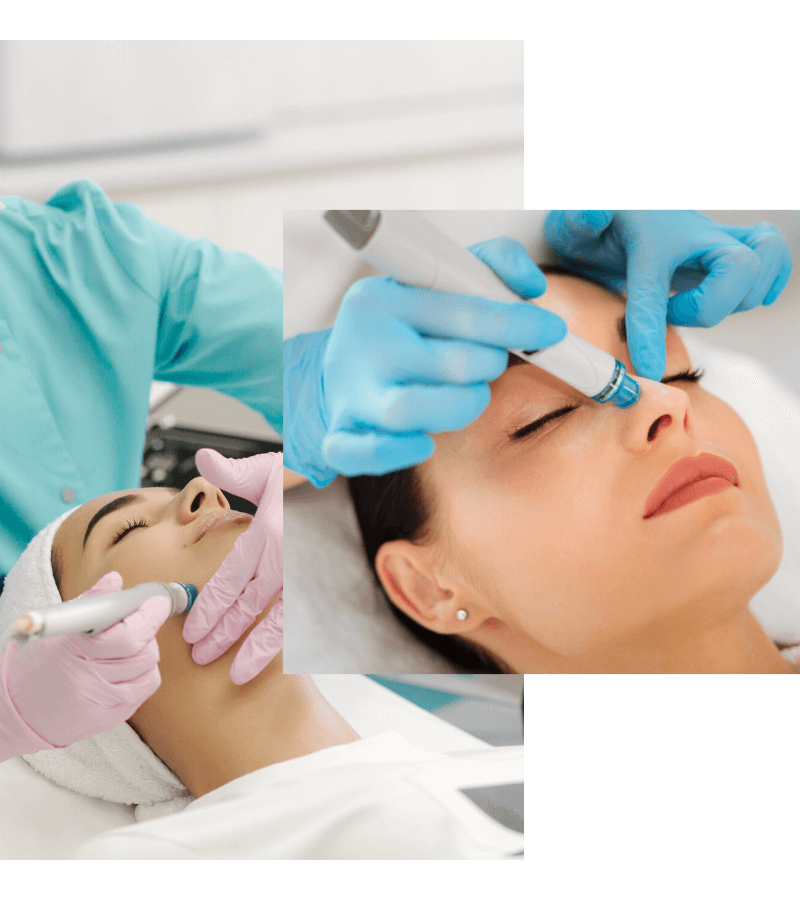 Hydrafacial is a gentler approach to Hydradermabrasion as it vacuums out pores while simultaneously pushing in potent actives, which moisturize, brighten, plump, and protect skin. The handpiece that the specialist holds has spiralized HydroPeel® treatment tips equipped with "vortex-fusion technology" — which is the whirling force that remove impurities while simultaneously delivering hydrating skin solutions. Beyond the standard three steps, there are targeted add-ons, or boosters, which take aim at unique skin concerns, like brown spots or nagging lines.

HydraFacial super serums are made with nourishing ingredients that create an instantly gratifying glow in just 3 steps:
CLEANSE + PEEL Uncover a new layer of skin with gentle exfoliation and relaxing resurfacing.

EXTRACT + HYDRATE Remove debris from pores with painless suction. Nourish with intense moisturizers that quench skin.

FUSE + PROTECT Saturate the skin's surface with antioxidants and peptides to maximize your glow.
HydraFacial addresses all
skincare

needs.

Text to chat to us about it
is caused by sun exposure.
a person produces 1% less collagen in the skin each year.
UV
are equally strong on sunny and cloudy days.
Talk to an expert
We can support you in your approach and offer you a solution adapted to your needs.